The Story
Chapter 4: Deliverance
Today we are talking about how the deliverance from Egypt is grounded in the need to create "pleasing aromas" to God through sacrifice. So why would God need a pleasing aroma to appease His anger? The answer is easy: You stink. But so do I. We stink to high heaven, literally. Disagree? Let's talk about it.
Exodus 15:1-18
The Song of Moses and Miriam
1 Then Moses and the Israelites sang this song to the Lord: "I will sing to the Lord, for he is highly exalted. Both horse and driver he has hurled into the sea. 2 "The Lord is my strength and my defense; he has become my salvation. He is my God, and I will praise him, my father's God, and I will exalt him. 3 The Lord is a warrior; the Lord is his name. 4 Pharaoh's chariots and his army he has hurled into the sea. The best of Pharaoh's officers are drowned in the Red Sea. 5 The deep waters have covered them; they sank to the depths like a stone. 6 Your right hand, Lord, was majestic in power. Your right hand, Lord, shattered the enemy. 7 "In the greatness of your majesty you threw down those who opposed you. You unleashed your burning anger; it consumed them like stubble. 8 By the blast of your nostrils the waters piled up. The surging waters stood up like a wall; the deep waters congealed in the heart of the sea. 9 The enemy boasted, 'I will pursue, I will overtake them. I will divide the spoils; I will gorge myself on them. I will draw my sword and my hand will destroy them.' 10 But you blew with your breath, and the sea covered them. They sank like lead in the mighty waters. 11 Who among the gods is like you, Lord? Who is like you - majestic in holiness, awesome in glory, working wonders? 12 "You stretch out your right hand, and the earth swallows your enemies. 13 In your unfailing love you will lead the people you have redeemed. In your strength you will guide them to your holy dwelling. 14 The nations will hear and tremble; anguish will grip the people of Philistia. 15 The chiefs of Edom will be terrified, the leaders of Moab will be seized with trembling, the people of Canaan will melt away; 16 terror and dread will fall on them. By the power of your arm they will be as still as a stone - until your people pass by, Lord, until the people you bought pass by. 17 You will bring them in and plant them on the mountain of your inheritance - the place, Lord, you made for your dwelling, the sanctuary, Lord, your hands established. 18 "The Lord reigns for ever and ever."
For Adult Homes and Groups
1. As a pseudo-summary of Chapter 4 from The Story, Deliverance, read "The Song of Moses" found in Exodus 15:1-18.
2. Much of the deliverance from Egypt is grounded in the need to create "pleasing aromas" to God through sacrifice. So with that in mind… what is the stinkiest thing you have ever smelled? What is one of your favorite smells?
3. If you feel comfortable sharing, what is something "stinky" you did to someone else this week? In what ways did it leave you "smelling bad?"
4. Remembering that as baptized, forgiven children of God, "we are the aroma of Christ" (2 Corinthians 2:15), identify one thing you can intentionally do this week to leave a "pleasing aroma" behind after an interaction with someone.
For Families with Kids
Memory Verse: Exodus 14:14 Read it, talk about it, and learn it!
1. Do you have a role model? Does that role model ever act in ways you should not follow? Jesus is a perfect role model. What are some of Jesus' actions we can follow? Why is it hard for us to follow Jesus at times?
2. Pray "Thank You God for sending Jesus to be a perfect model for us. We know we are not perfect and we thank You for the forgiveness Jesus bought for us. Help us to follow His example even when it isn't always easy. Give us the strength to follow You daily. In Jesus name, Amen.
Series Information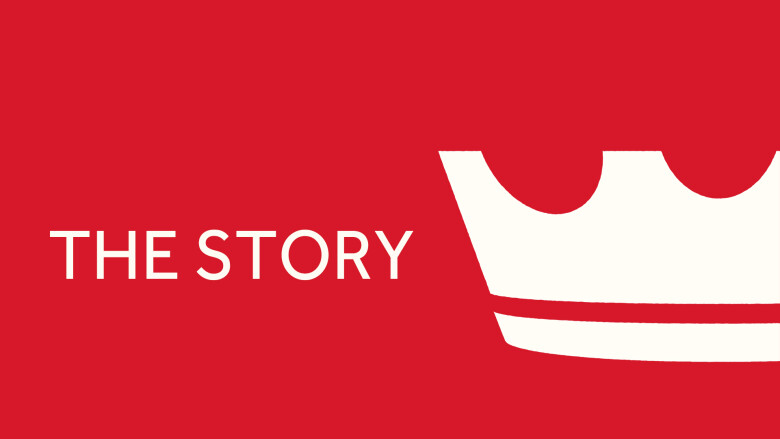 The story of God and His people. The Story is a book that tells the grandest, most compelling story of all time. It sweeps you into the unfolding progression of Bible characters and events, allowing the teachings of the Bible to read like a novel. During The Story message series, January 8 - June 11, we will read through the Old Testament portion of The Story together, and the weekly readings will coordinate with each Sunday's message. Like any good story, The Story is filled with intrigue, drama, conflict, romance, and redemption - and this story's true!