The Story
Chapter 3: Joseph: From Slave to Deputy Pharaoh
God's providence - do we know what that means? The reformer, Martin Luther, held a very simple view of God's providence. He simply said it means that "All things take place by necessity." All things. All things are part of God's story to work out His redemptive plan in history. That's true in all of our lives just as it was true for Joseph in the book of Genesis. It's true even if you can't see or understand it.
Genesis 37:1-11
Joseph's Dreams
37 1 Jacob lived in the land where his father had stayed, the land of Canaan. 2 This is the account of Jacob's family line. Joseph, a young man of seventeen, was tending the flocks with his brothers, the sons of Bilhah and the sons of Zilpah, his father's wives, and he brought their father a bad report about them. 3 Now Israel loved Joseph more than any of his other sons, because he had been born to him in his old age; and he made an ornate robe for him. 4 When his brothers saw that their father loved him more than any of them, they hated him and could not speak a kind word to him. 5 Joseph had a dream, and when he told it to his brothers, they hated him all the more. 6 He said to them, "Listen to this dream I had: 7 We were binding sheaves of grain out in the field when suddenly my sheaf rose and stood upright, while your sheaves gathered around mine and bowed down to it." 8 His brothers said to him, "Do you intend to reign over us? Will you actually rule us?" And they hated him all the more because of his dream and what he had said. 9 Then he had another dream, and he told it to his brothers. "Listen," he said, "I had another dream, and this time the sun and moon and eleven stars were bowing down to me." 10 When he told his father as well as his brothers, his father rebuked him and said, "What is this dream you had? Will your mother and I and your brothers actually come and bow down to the ground before you?" 11 His brothers were jealous of him, but his father kept the matter in mind.
For Adult Homes and Groups
1. If you had a chance to sit down with God and ask Him one question, what would that question be?
2. Read Genesis 37:1-11, and then retell Joseph's story in your own words. Do you see any glaring weaknesses in Joseph's life? Strengths?
3. Read Romans 8:28-29 and discuss what God might be up to when we go through difficult times of suffering, pain, loss, or even doubt. As you look back on your own life, how would you describe the times you experienced the greatest spiritual transformation and growth?
4. As Pastor John mentioned, the generational sin of showing favoritism to a son or daughter was evident in Jacob's family history, so much so that Joseph had become a kind of idol in Jacob's life to give him joy and fulfillment... until he was gone. Jesus said, "Where your treasure is, there your heart will also be." What do we easily treasure above Jesus today?
5. Can you make some comparisons between the people's savior, Joseph, and the world's Savior, Jesus? What are the Gospel nuggets that appear in both of their stories? (example: betrayal, pieces of silver, etc.)
For Families with Kids
Memory Verse – Ephesians 4:32
1. We know that God made us in His image and that He keeps His promises. Joseph knew this too and his life shows that God can make good from what seems bad. Talk about a time you forgave someone. Was it hard to forgive? What did Jesus do to forgive us?
2. Pray "Dear Jesus, please help us show forgiveness to our family and friends. We know that You paid the price for our sin, so that the image of God can show through us again. Give us the power of Your spirit to forgive others and trust You to lead us.
Series Information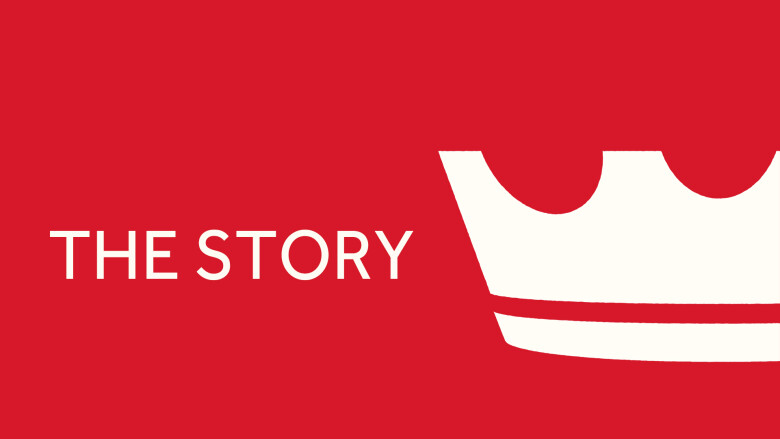 The story of God and His people. The Story is a book that tells the grandest, most compelling story of all time. It sweeps you into the unfolding progression of Bible characters and events, allowing the teachings of the Bible to read like a novel. During The Story message series, January 8 - June 11, we will read through the Old Testament portion of The Story together, and the weekly readings will coordinate with each Sunday's message. Like any good story, The Story is filled with intrigue, drama, conflict, romance, and redemption - and this story's true!