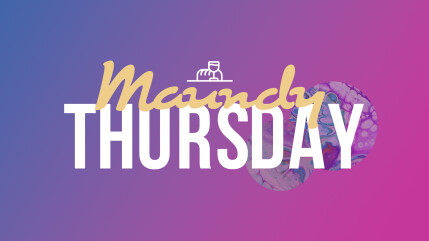 Living Last Supper Drama
THURSDAY, APRIL 6
7 PM

Encounter the twelve men that were chosen to walk with Jesus. In this live dramatic portrayal of the Last Supper, you will hear from each of them, discover their experiences, relive the betrayal of one, and unearth the truths they learned. Their testimonies date back centuries but provide timeless lessons for today.
Communion will be offered. There will be no Faith Kids so families can watch the drama together. Nursery available.
FACEBOOK LIVE | YOUTUBE | LIVESTREAM