The Story
Chapter 6: Wandering
This week's chapter and message is titled "Wandering," and we continue reading and talking about Moses and the Israelites and their 40-year journey in the desert. The Israelites wandered, never achieving their goal to make it into the "promised land"… not even Moses got to the destination. Or did he? Let's talk about it.
Deuteronomy 30:11-20
The Choice of Life and Death
11 "For this commandment that I command you today is not too hard for you, neither is it far off. 12 It is not in heaven, that you should say, 'Who will ascend to heaven for us and bring it to us, that we may hear it and do it?' 13 Neither is it beyond the sea, that you should say, 'Who will go over the sea for us and bring it to us, that we may hear it and do it?' 14 But the word is very near you. It is in your mouth and in your heart, so that you can do it. 15 "See, I have set before you today life and good, death and evil. 16 If you obey the commandments of the Lord your God that I command you today, by loving the Lord your God, by walking in his ways, and by keeping his commandments and his statutes and his rules, then you shall live and multiply, and the Lord your God will bless you in the land that you are entering to take possession of it. 17 But if your heart turns away, and you will not hear, but are drawn away to worship other gods and serve them, 18 I declare to you today, that you shall surely perish. You shall not live long in the land that you are going over the Jordan to enter and possess. 19 I call heaven and earth to witness against you today, that I have set before you life and death, blessing and curse. Therefore choose life, that you and your offspring may live, 20 loving the Lord your God, obeying his voice and holding fast to him, for he is your life and length of days, that you may dwell in the land that the Lord swore to your fathers, to Abraham, to Isaac, and to Jacob, to give them."
For Adult Homes and Groups
1. As a group, quickly page through the book of Deuteronomy, reading only the action headings to get a review/summary of the narrative. (If time allows do the same with Leviticus and/or Numbers as well.)
2. Of what you read, did you have a favorite section or two from the account of the 40 years that the Israelites wandered? Why was that (or those) your favorite(s)?
3. Have you ever gotten lost for more than a moment and found yourself wandering? Where were you headed and what caused you to get lost? What finally changed to re-orient you and get you back on track? Describe your emotions when you finally got to your destination.
4. Look at #3 again but this time answer the questions from a spiritual perspective, thinking of a time you were "wandering spiritually."
5. Pray for someone you know that may be spiritually wandering today.
For Families with Kids
Memory Verse: John 16:33 - Read it, talk about it, and learn it!
1. What are some big scary things in this world that you are worried about? How could the fears look if you gave them to God? Why should we trust God? (Just like in the Bible verse, Jesus overcame the world, He loves us, and made a way of salvation.)
2. Pray, "Thank you God that we are free to live without fear because of Jesus. Help us to give You our fears and worries each day and trust You in hard times and good times. Lead our family closer to You and closer to each other. In Jesus' name, Amen."
Series Information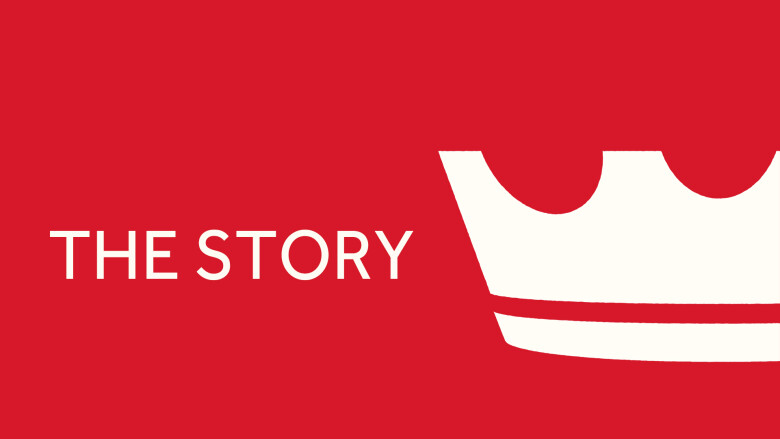 The story of God and His people. The Story is a book that tells the grandest, most compelling story of all time. It sweeps you into the unfolding progression of Bible characters and events, allowing the teachings of the Bible to read like a novel.